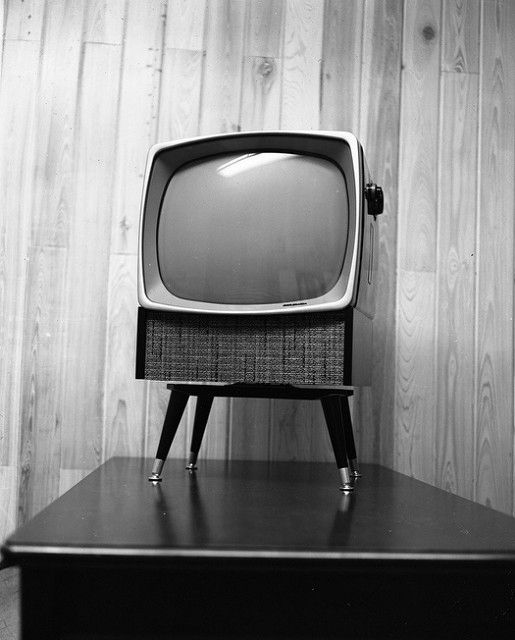 The following article is from the book Uncle John's Bathroom Reader Tunes Into TV.
What kept TV alive through its birth and early decades of life? Beer and cigarette commercials.
Belly up to the Bar
In 1946 a 10-inch, black-and-white RCA television set cost $400. Today, that's about $4500, enough to buy a few very large flat screen TVs and Blu-Ray players. Most post-World War II Americans wanted to own a TV, but few could afford it. Besides, there weren't many TV shows to watch in 1946.
In those early days, networks found that sports were a cheap way to fill up air time. All they had to do was train a camera on a baseball game, boxing match, or roller derby bout, and people would watch. And bar owners realized that a TV over the bar would pay for itself (and then some) when patrons showed up to watch sports and buy beer. Neighborhood taverns all over the country posted signs promising, "We have TV!" In 1946 and 1947, half of all televisions sold in the United States were to bars.
The first major sporting event to air on TV took place on June 19, 1946: a heavyweight title bout between Joe Louis and Billy Conn (Louis knocked out Conn in the eighth round.) The boxing match set a TV viewing record: 140,000 people watched, most of them in bars. A year later, that record was shattered when a million people watched the Joe Louis/"Jersey Joe" Walcott title fight. When the 1947 World Series aired on TV, bars around the nation reported lines winding around the block. Television had found its first mass audience.
Continue reading